Top Tips for Traveling with Medication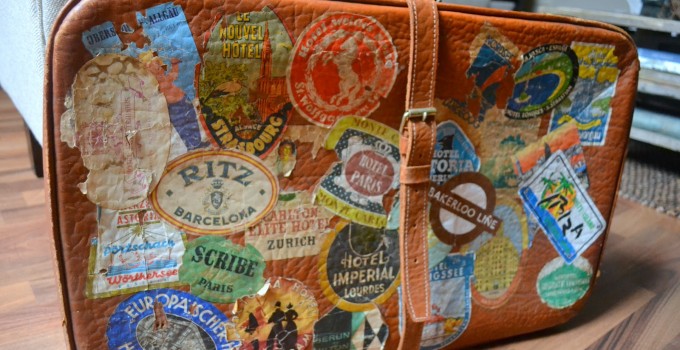 Summer will be here before you know it, and with it comes vacation and travel. However, if you take prescription medications on a daily basis this can be a bit of a challenge. So, let's spend a few moments and talk about traveling with your medication. After all, if your luggage is lost, so is your medicine. Plus, there are several other things you need to be mindful of as well.
Traveling with Compounded and Prescription Medication
Employ a Carry-On Bag if Possible
Each airline will have slightly different requirements for carry-on bags. Weight, shape, size and luggage dimension also factor in as well. It's best to check with your airline before hand to to make sure your carry-on bag will qualify. Once you know it will, store your medication in the carry-on bag. This will put to rest any concerns of lost or delayed luggage. Plus, you have an added benefit.
Temperatures can swing wildly at 35,000 feet. Clothes and other traveling items generally hold up just fine under those conditions. However, your medicine may not. Remember, it's best to keep all medications at, or around, room temperature. Wild variations in temperature could affect medication potency. Yet, if you have a medication that requires a cooler of some sort, most checkpoints allow cooler bags for you to store medicine while flying.
Of course, be sure to check TSA rules governing medication restrictions for specific information. There are a few nuances to be aware of. For instance, the container rule applies to most liquids (3.4) ounces, but liquid medicine is exempt. Also, it may be necessary to declare certain types of inhalers to a TSA official when traveling. Of course, when possible, make sure all pharmacy labels are left intact on any medicine you carry while traveling. This will make check inmore smooth and efficient.
Store Medication Separately
If possible, be sure to store all of your prescription compounded medication in a separate bag with in your carry-on bag. Compounded creams, bottles and liquids can usually store quite easily in a Ziploc bag of some sort. The purpose in doing this is to make it easier for TSA officials to examine your medicine. They will likely want to examine them when you declare them beforehand, and most especially if you have any sort of accessories like needles, IV bags or syringes. By the way, those items can usually be left in your carry-on bag as well so long as it can be determined they are used for your personal health treatment plan.
Pill Planner
Using a pill planner can be helpful if you are not traveling for an extended period of time. Simply put the appropriate amount of medication in each box. This way, you don't have to carry all of your medicine around. However, you want to make sure you write a list of your included medication with identifiers (i.e. numbers and coloring) to show TSA agents in case you are asked about them. Typically, they allow medication to be transported for personal use. Yet, you need to make sure you have as much information as possible to explain the medicine in your pill planner (like taking compounded medicine for a sports injury). Also, don't forget to include dosing instructions and quantity.
Create a Reminder
It's important to remember when you were traveling time is more fluid than when you are home. The reason for this? Your schedule is interrupted, there are new sites and sounds to see, things like that. Therefore, create a medicine reminder You can create one in your phone to let you know when, and how much of your medication you need to take. Consider ir to be part of your medication management plan while on vacation or traveling for extended periods of time. Reminders can really help. If all else fails, create a list!
Consider Compounded Medication
Perhaps some of your medicine could be combined into one compounded cream or ointment. For that matter, maybe an oral elixir could be created to cut down on the number of medications you need to take with you. If so, speak with your doctor beforehand and work to get a prescription for compounded medicine. If you have any questions about your script, feel free to contact us. one of our IPS Compounding specialists. Our staff are committed to quality, knowledgeable, and happy to help you understand your specific medication situation.
As for Travel, compounded medications follow the same rules as your other medicine. Store them separately with other prescription medications in a Ziploc bag inside your carry-on bag. If traveling in a car, put them in the same container as your pill planner. Following these simple medicine tips for traveling will make administering your medication easy and efficient. Plus, it will ensure a consistent continuum of care, which always benefits your health and healing. So be mindful and be well… and happy travels to you!
featured image credit- thepoorsophisticate.blogspot.com