5 Best Moisturizers for Winter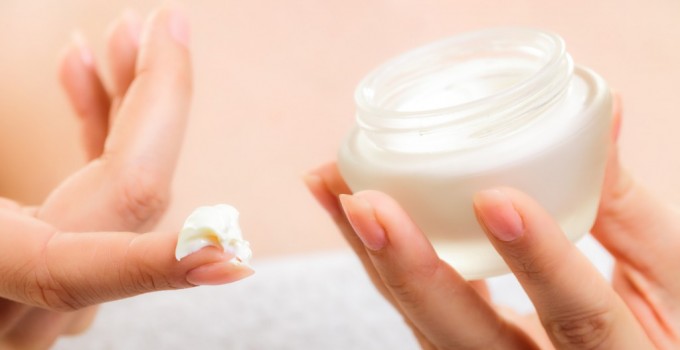 Christmas is next week and with it comes cold-weather and cracked skin. However, in an effort to stave off dryness and keep eczema at bay, we have a few solutions for you. Following are the top five skin moisturizers to keep your skin hydrated and healthy all winter long.
Read through the list carefully. Some of these are perfect for people with eczema as they contain no dyes, fragrances or additives. Others are designed to lock in full moisture to keep your skin soft, hydrated and healthy. Of course, if your doctor prescribes a topical eczema agent for you, please contact us. Our IPS Compounding staff will be happy to answer any questions you have. In addition, we will be happy to fill your prescription and make sure it arrives to you safe and sound. Now, here are the top five moisturizers in no particular order.
Vaseline Petroleum Jelly
For the best way to use petroleum jelly is as follows. First, apply a thin layer to your hands and feet at night. Then, wear something like soft cotton socks or cotton gloves to keep the moisture locked in. In the morning, your hands and feet will feel soft and supple. This product is particularly useful if you have a job where hand washing is consistent or excessive. Ultimately, the soap and water will dry your skin out. Applying Vaseline at night will help rehabilitate your skin. Also, it's perfect for dry or damaged skin patches. In addition, you may also use it on your face and lips.
Avene Xeracalm
For dry, itchy or sensitive skin, Avene works wonders. Typically, effects can be realized within seven days. Avene Xeracalm is perfect for people who are allergy prone because it has a minimal ingredient list. In fact, the key ingredient is thermal spring water. Apply Avene Xeracalm to your face and body as needed and watch dry, itchy areas dissipate within a few days.
CeraVe Daily Moisturizing Lotion
Of course, with winter in full swing, it's not unusual for thermostats to tick up a few degrees. And with that comes more warm, dry air to damage your skin. In addition, those hot showers don't do your body any favors either. Hot water contributes to dry skin. However, if you moisturizes as soon as  you step out of the shower, you've done well.
This is beneficial because your pores are wide open. This is where applying a product like CeraVe Daily Moisturizing Lotion is beneficial. If you can't find this one, or find it to be a bit too much, look for a cheaper product with ingredients like lactic acid, hyaluronic acid or Shea butter. Products with those ingredients make great moisturizers.
Vanicream
This product is perfect for people with eczema because it contains no dyes, lanolin, parabens, fragrance or formaldehyde. These ingredients can really exacerbate eczema in people that have the condition. For that matter, those ingredients can aggravate people who deal with any sensitive skin issues. Vanicream can be applied to your face, hands and body. Use as often as need be, preferably at night, morning and midday.
SkinCeuticals Triple Lipid Restore
This product is a bit more pricey, but is the wonder moisturizer for stars such as Kim Kardashian who rave about the benefits of SkinCeuticals. The way SkinCeuticals works by refilling cellular lipids, aiding dry skin to provide an anti aging effect as it moisturizes. So, in addition to restoring the skin's natural defense barrier, it aids in self repair as well. However, since it is an anti aging product, SkinCeuticals Triple Lipid Restore is only recommended for use on your face. For hands, feet and other parts of the body, use one of the other products we mentioned earlier. Plus, you would probably do that anyway once you look at the price tag on this one.
Now you have everything you need to combat winter itch and dry skin. As we said before, if your doctor has prescribed a topical compounded cream or ointment for your dry, itchy skin and you have questions about it, contact us. Our pharmacists will be happy to answer any questions you may have. Merry Christmas and thank you for being an IPS Compounding customer!